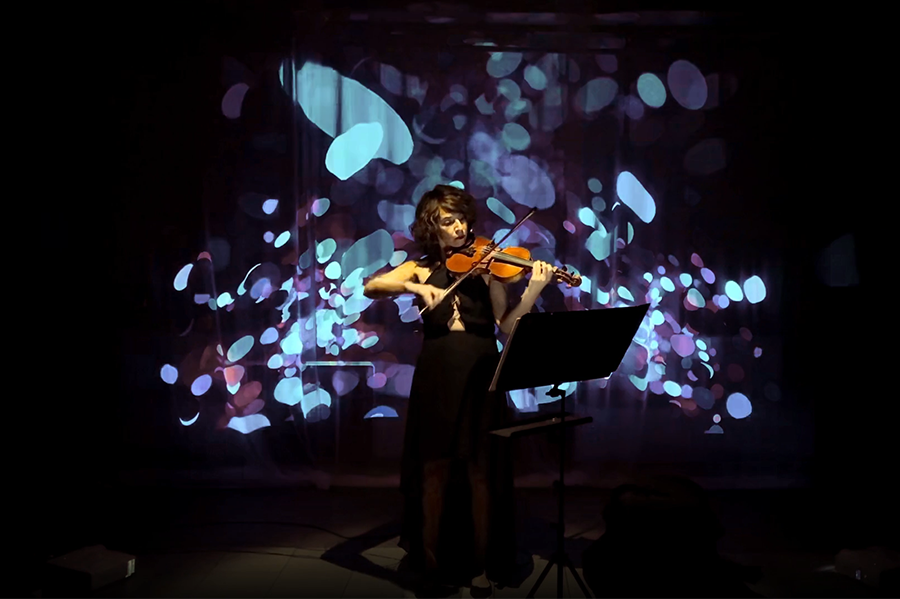 Sa. 25.06.2022 | 19:00 – SEVEN LEVELS OF AWARENESS
Werkstatthaus Stuttgart
Gerokstrasse 7 – 70188 Stuttgart
EINTRITT frei mit Spende
"Seven levels of awareness" ist eine Hybrid-Veranstaltung von Konzert und partizipatorischer Installation, die sich auf biosignalgesteuerte Kunst (Biofeedback-Kunst) konzentriert.
Die Konzertinstallation umfasst sieben Stücke, die verschiedene Ansätze untersuchen, wie physiologische Funktionen des eigenen Körpers in künstlerischen Praktiken genutzt werden können.
Neuinterpretationen von Stücken von Alvin Lucier, David Rosenboom, Remmy Canedo und Richard Teitelbaum.
MIT Reactive Ensemble & Guests
IN RAHMEN VON Stuttgarter Wissenschaftsfestival 2022
GEFÖRDERT DURCH S.K.A.M. e. V., Landeshauptstadt Stuttgart, Fachbereich Wissenschaft und Hochschulen