CALL FOR PROPOSALS
Application Form Here – Deadline March 19th 2023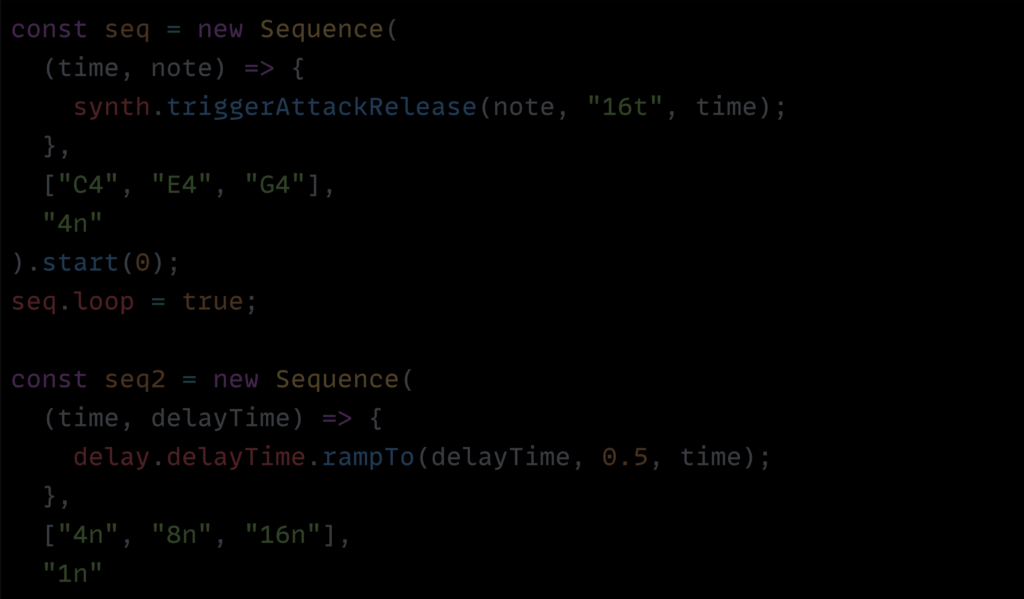 What is Browser Sound 2023: Location Sharing?
Browser Sound is an international festival based in Stuttgart, Germany, that focuses on web-based sound art. In partnership with the Stuttgarter Kollektiv für Aktuelle Musik, and launched in 2020, the festival commissions web-based sound art, hosts coding and sound art workshops for artists / programmers, and organizes a two-day festival in Stuttgart.
Our 2023 festival, Location Sharing, sees the web as not a separate realm from physical space, but rather as an equal partner in creating the larger, hybrid world we live in. Our concerts and premieres will be hybrid at their core. Musicians and performers perform together, some of them on-site, others through interactive online means. These performances are consequently neither fully physical nor fully online, challenging conventional hybrid relationships in which a stream typically attempts to mimic an in-person experience.
We hope to create and champion music that captures this spirit. Incorporating web-based tools in physical performances is one possibility for this. QR codes, live audience polling, and publicly accessible livestreams (e.g., television broadcasts that display weather information or current events) used in the context of music performances, for example.
The Commission – DigiScore X Browser Sound
Browser Sound is partnering with DigiScore to commission and study the process of one artist creating a new, digital-score-based* work with a hybrid (in-person and remote) ensemble of musicians/coders. We invite artists of any background to propose a new work for this, to be premiered at Location Sharing, and researched by DigiScore.
The new work will be presented in the context of a concert at the Kultur Kiosk in Stuttgart Germany, and online.
The work will be made in collaboration with the following ensemble:
Alex Waite (keyboards, electronics, performance) – present in-person in Stuttgart
Jana De Troyer (saxophone, electronics, objects, programming, performance) – present remotely online
Curt Miller (clarinet, electronics, programming, performance) – present remotely online
The artist will have the opportunity to collaborate closely, online, with the ensemble, leading up to the festival.
The project will be realized in the context of a research project with DigiScore, involving interviews, questionnaires, and the public performance of the work at Browser Sound 2023: Location Sharing. The research will focus on four key areas: the digital score of the piece, the flow in the moment of performing, the artists' digital musicianship, and possible transformative experiences and impact of the project. See the FAQ's for an expanded definition of these terms.
The Commission – Details
The commissioned artist will be chosen in mid March, and will have until early/mid June to create a new work.
The artist will receive 1,000 Euros
All travel bookings will be arranged for you by the DigiScore team (up to the value of €580)
The artist is expected to attend Browser Sound 2023 in person in Stuttgart.

Two days of rehearsal + two days of festival

The artist is expected to participate in the research practices of DigiScore. See DigiScore's statement below (FAQ's)
The artist will be chosen from a three-person jury.
How to Apply
Fill out this form by March 17th
Contact browserwebmusic@gmail.com with questions.
Frequently Asked Questions
Who is Eligible?
Anyone of any age is eligible to apply.
Do I need to know how to code?
Applicants do not need any particular coding knowledge. However, the ability/capacity to realize your project proposal will be a factor the jury considers. Browser Sound's ensemble will provide help and assistance with realizing your vision. The ensemble will likely not be able to function as dedicated software engineers for your project.
What is web-based sound art?
We use this term to generally encompass any work of music or sonic art that utilizes the web as a tool, domain, or other function. It is not specific to any particular genre of music. Feel free to visit our website for ideas, but by no means are we necessarily interested in a similar aesthetic to our 2021 festival.
What is a Digital Score?
Several definitions and descriptions of digital scores:
"A communications interface of musical ideas between musicians utilizing the creative potential of digital technology" (Craig Vear, TENOR 2022 Keynote Address)
A music score that uses digital media and/or computational technology that goes beyond the scope of the traditional paper-based music score.
The communication facilitated by a digital score would be difficult to achieve using conventional score-systems.
Are There Any Constraints on What My Project Can Propose?
We encourage you to apply with wild, imaginative, unhindered propositions. There are however three factors to be mindful of:
The project must fit (or consciously challenge) the definition of a digital score.
The festival space (online, and a small gallery/event space + cafe/bar) will make for a particular environment. You may wish to consider this in your proposal.
The festival will be for two days, in the form of a few concerts and workshops.
What More Can I Know About DigiScore?
DigiScore is an ERC funded research project investigating the transformation of the music score through computational technologies. In the context of Browser Sound, they are interested in seeing how artists are using creative technologies to make scores, create music, and collaborate with other artists. DigiScore describes this project in their own words here:
An important aspect of this project is the reflection on the nature of digital score musicianship. In order to reflect on this experience, we invite you to work with a digital score composition, complete a few questionnaires, and perform the work in front of an audience (live or telematic), or some other form of public sharing of the work. Following the performance, we will conduct a closed roundtable (without the audience) or a 1-2-1 interview, whichever is deemed most appropriate. This is part of a series of such activities across the planet. The roundtable/ interview will be semi-structured and aims to expand the subjective and objective perspective of creativity and musicianship with the digital score. We will be concentrating on 4 key areas:
1. The digital score of the piece – for example, your connections to the materials that form the parts of the digital score (sounds, images, game-worlds). Also, how you formed relationships with the active materials such as pre-recorded melodies, machine intelligence, creative media, evoked music-worlds, or the other musicians.
2. The flow in the moment of performing – for example, what journeys were you taken on, how involved in the music you became.
3. Your digital musicianship – what skills, knowledge, and approaches did you use to facilitate a creative engagement with the piece.
4. Transformative experiences and impact – for example, did the score communicate innovative music ideas, new music experiences, novel compositional approaches, new performance opportunities, music-making engagements, or broader accessibility/ inclusivity for musicians. Has this experience changed your outlook on music-making in general? Will the impact of this experience carry over to other future projects?
Can groups/duos/multiple artists apply for a single project?
Yes. However, the commission and travel stipend will be split among the group.
How many commissions will be given?
We are organizing one commission through this call.
How is the commission decided?
A 3-person jury will select the commissioned artist, and approved jointly by Browser Sound and DigiScore.
Browser Sound is supported in large part by the Stuttgarter Kollektiv für Aktuelle Musik
The DigiScore project has received funding from the European Union's Horizon 2020 research and innovation programme under grant agreement No 101002086